Class: HIST 282-02: Antebellum Slavery, Civil War, and Reconstruction 3 credit hours
When: June 26-30, M-F 9am-3pm,
Location: SSHE 116
Taught by: Dr. Adam Zucconi and Dr. Dan Franke
Cost: $350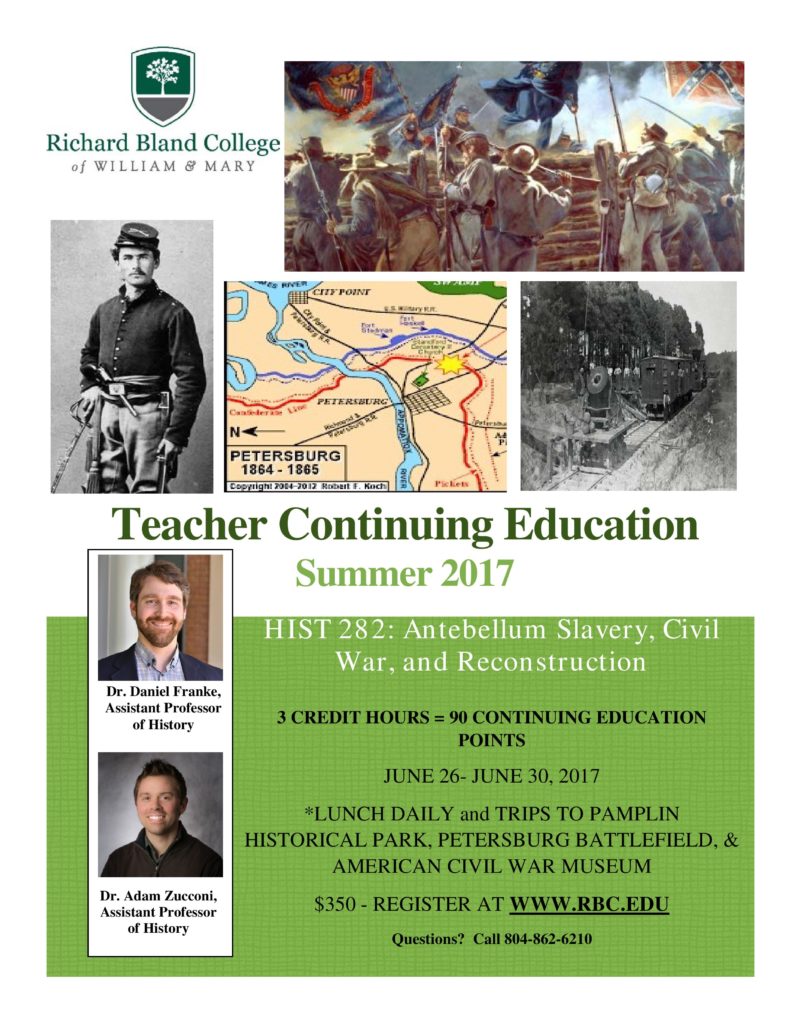 Ready to Create Your Journey?
Deciding where to go to college is a big step, and we're here to help you every step of the way. Connect with us to find out more about Richard Bland College.