RBC TITLE IX COORDINATOR
---
Kim Dupre
Office: 804-862-6483
Mobile: 804-471-0522
Student Success Center (Library), Room 104
titleix@rbc.edu
RBC TITLE IX COORDINATOR RESPONSIBILITIES
The RBC Title IX Coordinator is responsible for overseeing all Title IX complaints and to identify and address any problems that arise during the review of such complaint.
RBC TITLE IX COORDINATOR TRAINING
The RBC Title IX Coordinator has and will continue to have adequate and periodic training on what constitutes sexual harassment, including sexual violence and will understand how RBC's grievance procedures operate.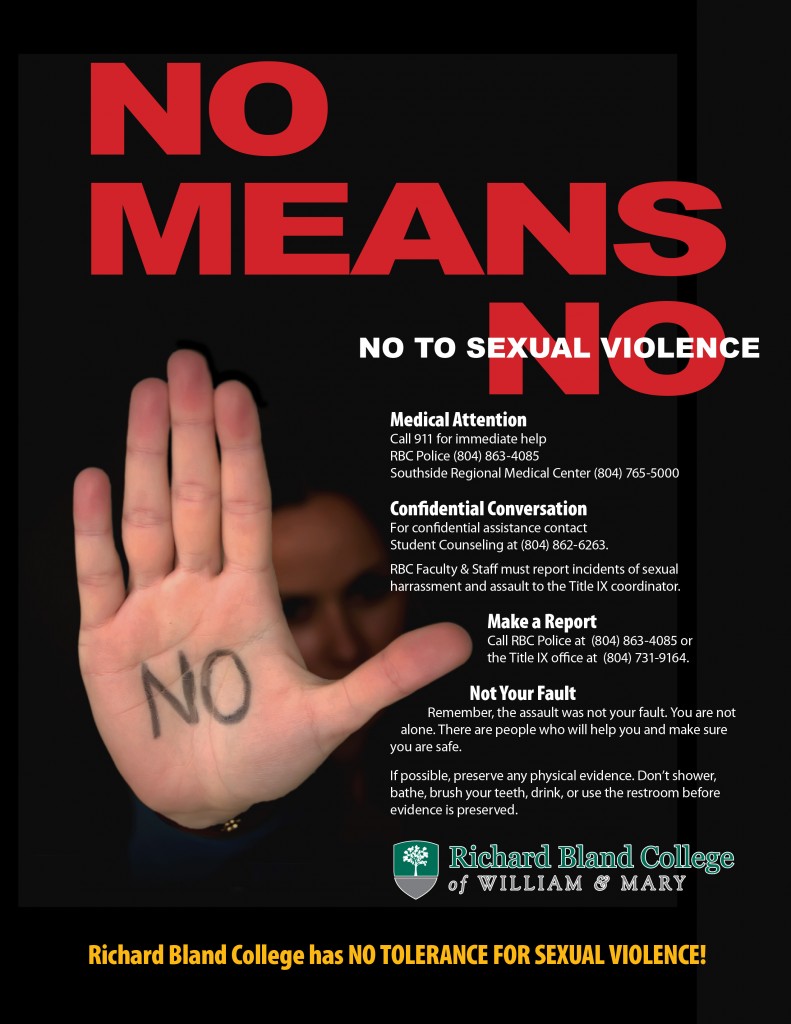 TITLE IX NOTICES
NOTICE OF RBC'S NONDISCRIMINATION POLICY
Nondiscrimination on Basis of Sex: "Richard Bland College does not discriminate on the basis of gender, be excluded from participation in, be denied the benefits of, or be subjected to discrimination under any education program and activities and/or from receiving Federal financial assistance, as required by Title IX.  Questions regarding Title IX may be referred to the Title IX Coordinator, or to the Office of Civil Rights."
Click here for more information
RBC Discrimination, Harassment, Sexual Misconduct, and Retaliation Policy 
Sexual Assault is a growing concern for many international students, and with this video you can learn all about what Sexual Assault is and the importance concept of consent, how you can prevent an assault from happening and what to do if one does occur.
Video courtesy of Envisage International Corporation
Ready to Create Your Journey?
Deciding where to go to college is a big step, and we're here to help you every step of the way. Connect with us to find out more about Richard Bland College.