Events
Pecan Festival • October 21st • 10 am - 5 pm
7th Annual Pecan Festival

Jazz In The Grove
7th Annual Pecan Festival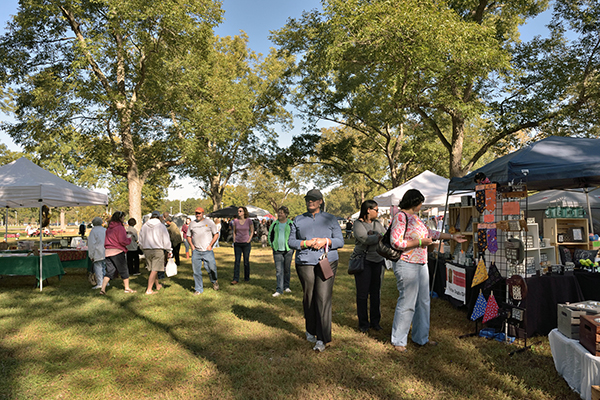 Saturday, October 21, 2023
11:00 am – 5:00 pm
Richard Bland College Pecan Grove
Mark your calendars for Saturday, October 21, 2023 to attend the 7th annual Pecan Festival at Richard Bland College of William & Mary.
With more than 100 vendors on the grounds, the Pecan Festival draws a wide variety of food, craft, beverage and product vendors from throughout the region. An assortment of food trucks, beer & wine vendors, live music, and activities for kids makes for a family fun day.
The Pecan Festival Festival is one of the most anticipated fall festivals in Virginia. The Pecan Festival has ample free parking for visitors.
To secure your vendor spot,  contact our Event Manager at 804-862-6497 or events@rbc.edu.
This Pecan Festival supports student scholarships through the Richard Bland College Foundation. For sponsorships, please contact Kerstin Winston at kwinston@RBC.EDU or call 804-862-6497.
Click here for a vendor application 
Click here for a sponsorship form 
Jazz In The Grove
JAZZ IN THE GROVE SUCCEEDS
Jazz in The Grove
2500 People Attend!
Pecan Grove
The Richard Bland College Foundation presented Jazz In The Grove on Saturday April 15th. The event featured the legendary band Plunky & Oneness performing within the historic Pecan Grove at RBC. The show also featured Canadian singer-songwriter Jessica Allossery as the opening act. Admission for the concert was free! There was plenty of food and drink on hand. The event was sponsored by the Richard Bland College Foundation – preparing RBC students for a lifetime of endless potential.
Ready to Create Your Journey?