Statesman Scholar Abby Gill
I have always loved animals, and I am proud to say it's one of the several reasons I chose to attend Richard Bland College. I couldn't bear the thought of leaving my dog Keeno and my job at the Disputanta Animal Hospital. My dad Roger, who graduated from RBC in 1982, often told me what a big impact the College had on his life, so that was the deciding factor. After RBC I plan to attend Virginia Tech to pursue my dream of becoming a veterinarian.
When I was 14-years-old I got a job as a kennel assistant at the Disputanta Animal Hospital, and have worked there for the past five years. It has been a labor of love! Now I am an animal nurse in training, which is another step closer to me becoming a veterinarian.
Every day I see how dogs make their owners happy, and vice versa. Two years ago I adopted Keeno. He became my best friend, and has changed my life. I've learned responsibility, and how to give of myself freely.
Unfortunately, there are lots of dogs like Keeno sitting alone in shelters, and on the brink of being euthanized. That thought spurred me to foster dogs and find them good homes.
Two months ago I fostered Almond. He's an eight-year-old mixed breed who beat cancer, and has a silly disposition. It was a huge responsibility considering he was on medication and could never be outside unsupervised. Almond was recently adopted, which was very fortunate.
I want to have an impact on the world, and RBC is helping me make one. I have attended several campus seminars, gotten to know and learn from fellow Honors Students, and participated in campus activities. RBC has been great so far!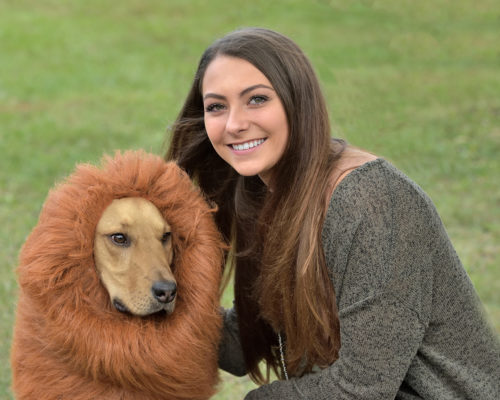 Ready to Create Your Journey?