Statesman Scholar Alexis Ange
My story of becoming a Richard Bland College of William & Mary Statesman is different than many others. I initially decided—before visiting the campus—to attend a four-year university in Arkansas. Soon after my arrival, I realized that it was not a good fit for me. I packed my belongings and returned home to Chester, only to find out it was too late to enroll full time at other schools. Fortunately, I learned about RBC's Late Start program, applied and began college taking two classes.
During my first year at RBC, I struggled academically. School was not a priority. I wasn't involved in campus activities, which didn't make for a good college experience. My sister, Amber, a 2017 RBC graduate and current University of Richmond senior, convinced me to run for Student Assembly. Amber had served as the Student Assembly's Vice President and spoke highly about her experience balancing academics and extracurricular activities. I was soon elected Student Assembly President, something I never dreamed was possible. This gave me the opportunity to represent RBC students on various committees, and to represent the RBC student body as a member of Virginia 21.
I also signed-up for Dr. Eric Miller's Eco-stream Assessment class, which included a week of experiential learning in West Virginia. The trip changed my life. I developed a love for the outdoors, and the course challenged me to become a better student and improve my grades.
All has paid off. I made the Dean's List this spring, a huge achievement for me. I owe my newfound academic success to using campus resources and on-going help from RBC professors who encourage me to succeed and take the extra time to check on me.
I plan on transferring to either Virginia Commonwealth University or West Virginia University, where I will major in Biology with a minor in Environmental Studies. I am excited to be graduating soon, and will always be grateful for all of the opportunities RBC has given me.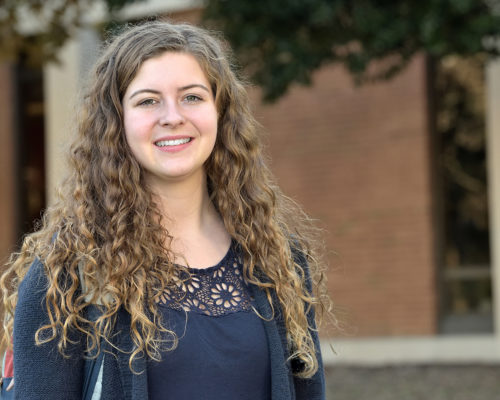 Ready to Create Your Journey?