Statesman Scholar Tomas Forsenca
I was an average high school student in my native Portugal. My grades limited my choices for remaining home, attending a top college and playing soccer. Although I wasn't sure what my next journey would be, I realized that in order to get a good education and play college soccer I would have to break free from my comfort zone and explore opportunities in the United States.
As a junior in high school, I took the TOEFL (an English-language test), and SAT exams, enabling me to pursue coming to the U.S. The prospect of such a dramatic change was unsettling. I had spent my life in Portugal, and was nervous about moving so far away.
There were challenging logistical obstacles to overcome. I first had to pass the national mathematics exam, which in Portugal is very difficult. I then had to find a selective college I could afford in the U.S. Fortunately, Richard Bland College of William & Mary came into the picture when I was starting to give up hope. The College offered me an opportunity to earn an exceptional education, and continue doing what I love most — playing soccer as a goalie.
Coming to RBC has been a great experience. My first-year was memorable academically and athletically. I earned a 3.8 GPA, something I never imagined possible as an international student. The soccer team won the Region X post-season Championship for the first time in school history, and played in the NJCAA National Championships.
This year has been just as rewarding. I have maintained my 3.8 GPA, and the team had another great season. RBC was nationally ranked for the first time in school history, and won the regular season Region X Championship. I was fortunate to earn All-Region First Team honors.
Richard Bland College has helped me grow during the past two years. Without family and friends to help me, I have learned how to do everything on my own in a completely different country with differences in language and culture. Leaving home was not easy, but I am thankful and pleased that I took this leap of faith to become a Statesman.
After graduation in May, I am considering completing my 4-year degree and playing soccer at Goshen College in Indiana.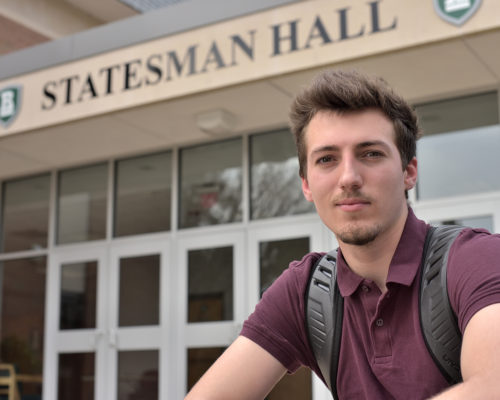 Ready to Create Your Journey?