Statesman Scholar Darleen Ziege
My journey to Richard Bland College took an unconventional path, but it's become a fortuitous one. I've wanted to attend William & Mary since the sixth grade, but after being waitlisted as a senior at James River High School, my heart was broken. I decided to enroll at Christopher Newport University instead, forgetting I had also submitted an application to RBC.
Richard Bland College accepted me in August, but I had already secured loans for my first semester at CNU. A mother's intuition prevailed. She advised me to reconsider RBC because of its transfer agreement with W&M, and offered a subtle reminder that it was my dream to attend school there. In the span of two days, I unenrolled at CNU and enrolled at RBC.
My experiences at RBC have been incredible. I've never met so many people with whom I've connected so quickly. It's entirely due to my engagement in the ASPIRE Living and Learning Community, which encourages critical thinking and community service.
In ASPIRE, I am surrounded by like-minded honor students who share a common goal of getting the most out of their college experience. I came to RBC hoping to make new friends in an environment where I would fit in, and that has happened. I love the diversity that comes with the inclusion of the international students, which I can relate to as I moved to the United States from Germany when I was 9 years old.
I am fortunate that I was accepted into the first cohort of Promise Scholars, which is a joint partnership between RBC and W&M that enables a near debt-free transfer for high achieving Virginia students who are PELL eligible. I will earn my associates degree at Richard Bland next spring and then transfer to William & Mary. My career goal is to become an actuary.
Even though I've been at RBC for a short time, I adore this College. I've spent multiple afternoons cheering on my fellow Statesmen at soccer and volleyball games. I ran for Student Assembly and was elected secretary. I am involved in campus activities, which inspires me every day. I can't wait to see what 2019 has in store for me at RBC and W&M.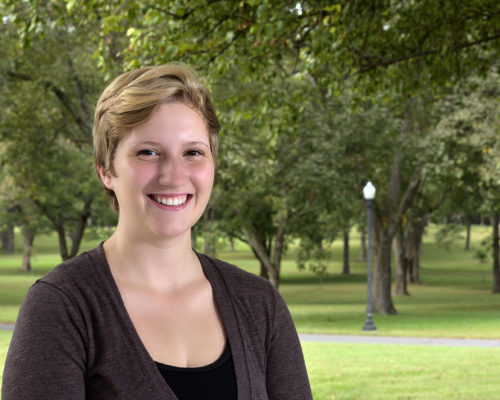 Ready to Create Your Journey?
Deciding where to go to college is a big step, and we're here to help you every step of the way. Connect with us to find out more about Richard Bland College.