Dr. Evanda S. Watts-Martinez
Director of Counseling Services & Assistant Professor of Education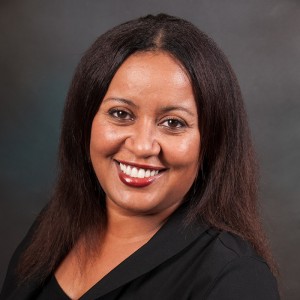 Contact Information:
Library 2nd Floor, Room 208
(804) 862-6263
ewatts@rbc.edu
Education & Publications:
Undergraduate:
Virginia Union University, 1991
Graduate:
Hampton University 1993 & Wesley Theological Seminary 1996; Additional Graduate Work - Old Dominion University - Darden School of Education; Howard University, School of Divinity
Doctorate:
William & Mary School of Education, 2016
Publications:
Research Interests:

College Student Motivation & Persistence in Education
Inclusive Pedagogical Strategies in the College & University Settings
Student Growth & Development in Diverse Learning Spaces

Highlighted Work:
Co-author - RBC Racial Justice & Equity Task Force Fall 2021 Interim Report
Co-author - RBC Racial Justice & Equity Task Force Spring 2021 Interim Report
Co-author - RBC Racial Justice & Equity Task Force Final Report

Published Work : Students' Self-Determined Motivation, Emotional Intelligence, and Academic Persistence: An Examination of Second Year Students at a Public and a Private Historically Black University.

ProQuest, LLC, W&M Scholar Works. Listed also in: Semantic Scholar, ERIC, & Science.gov



Bio:
Dr. Evanda Watts-Martinez has 28 years of administrative and instructional experiences on the secondary education, university, and two-year college levels. She earned a Bachelor of Arts (Religion & Philosophy, 1991) at Virginia Union University, a Master of Arts (Counseling-Student Affairs & College Student Development, 1993) at Hampton University, and a Master of Theological Studies (Systematic Theology, 1996) at The Wesley Theological Seminary in Washington, D.C where she participated in an educational consortium which included 18 hours of graduate courses at the Howard University School of Divinity. Afterwards, she earned 21 hours of additional graduate credits in the Exceptional Education program in the Darden College of Education & Professional Studies at Old Dominion University. Evanda Watts-Martinez's most recent graduate experiences were in the School of Education at William & Mary, where she earned a Doctorate of Philosophy in Higher Education Administration–Policy, Planning, and Leadership in 2016.
Since December 1, 1999, Dr. Watts-Martinez has been employed at Richard Bland College of William & Mary. She served as an Admissions Counselor, Coordinator for Counseling & Diversity Programs, Learner Mentor, and the Director of Counseling Services. Her most recent roles at the College is Co-Chair of the College's Racial Justice & Equity Task Force and Assistant Professor of Education.
Ready to Create Your Journey?