Assessment of Student Learning
 "Assessment is today's means of modifying tomorrow's instruction."
— Carol Ann Tomlinson
Assessment of Student Learning
---
One of RBC's strategic objectives is to produce initiatives and curriculum that promote global thinking and perspectives to expand problem-solving capacity; develop communication skills; and encourage cultural awareness, understanding and mutual tolerance. To support this objective, RBC maintains a culture of continuous improvement and utilizes institutional assessment results to inform pedagogy and foster student learning.
In 2019 RBC created a robust assessment plan to evaluate student learning:
RBC Assessment Implementation Plan link
Updated December 2021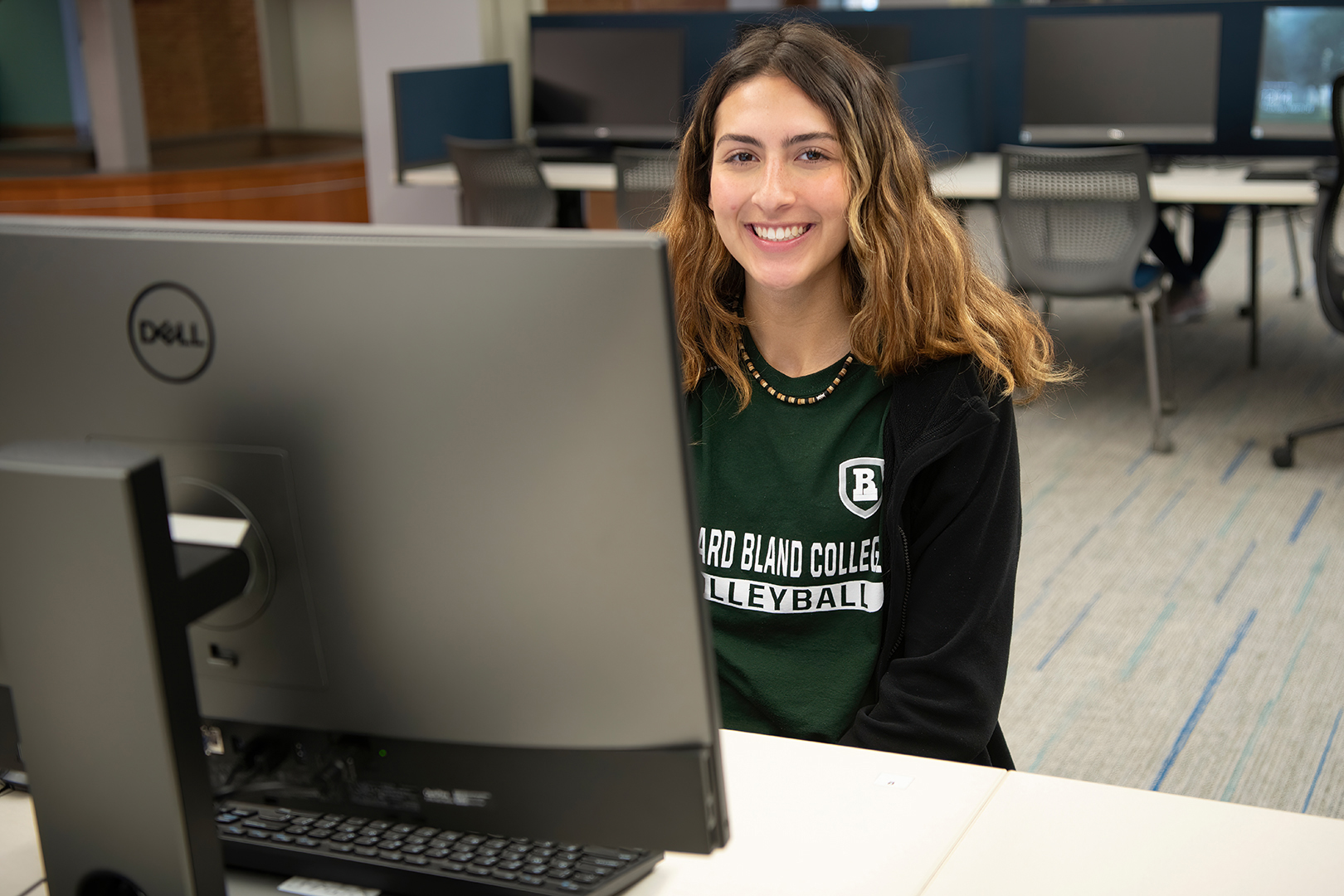 Richard Bland College Reports Annually to Our Regional Accrediting Body, the State Council of Higher Education of Virginia (SCHEV).
---
The Policy on Student Learning Assessment and Quality in Undergraduate Education of 2017 requires regular assessment and reporting of student achievement in six specific competency areas.
Of these six areas, four are determined by SCHEV, and two areas are selected by the reporting institution.
SCHEV Defined Areas of Competency for Student Learning and Development
Critical Thinking: The ability to subject one's own and others' ideas, arguments, assumptions, and evidence to careful and logical scrutiny in order to make an informed judgement, draw a sound conclusion, or solve a problem.
Written Communication: The ability to develop and communicate ideas effectively in writing as appropriate to a given context, purpose, and audience. It includes a variety of styles, genres, and media, including computer-mediated communications.
Quantitative Reasoning: The ability to manipulate, analyze, and/or evaluate numbers and numerical data. It may involve calculation  and/or analysis and interpretation of quantitative information derived from existing databases or systematic observations, and may be based in a variety of disciplines, not limited to mathematics and the natural and physical sciences.
Civic Engagement: An array of knowledge, abilities, values, attitudes, and behaviors that in combination allow individuals to contribute to the civic life of their communities. It may include, among other things, exploration of one's role and responsibilities in society; knowledge of and ability to engage with political systems and processes; and/or course-based or extra-curricular efforts to identify and address issues of public or community concern.
RBC Additional Competency Areas
---
Scientific Reasoning: Scientific reasoning is concerned with the description, prediction, and understanding of natural phenomena, based on empirical evidence from observation and experimentation. Natural science can be divided into two main branches; life science (health or biological science) and physical science. Physical science is subdivided into branches, including physics, space science, chemistry, and earth science.
Oral Communication: Oral communication is the ability to orally communicate ideas effectively as appropriate to a given purpose in a variety of styles and formats.
SCHEV : Student Learning Assessment – RBC
Reports
Quantitative Reasoning (2019-20)

Scientific Reasoning (2020-21)

Oral Communication (2021-22)

Written Communication (2022-23)

Critical Thinking (2023-24)

Civic Engagement (2024-25)
Ready to Create Your Journey?