Patriot & Freedom Residence Halls
Richard Bland College of William & Mary is the only two-year residential college in Virginia. The Patriot and Freedom residence halls were built in 2008 and offer apartment-style living with state-of-the-art amenities.
Apartment Features
---
Furnished bedroom with bed, dresser, and closet
Large, furnished living room with a couch, table, and chairs
Fully equipped kitchen with a refrigerator, microwave, stove, and oven
Bathroom(s)
Washer and dryer
Secured access
On-site parking
Equipped for cable television, internet, and telephone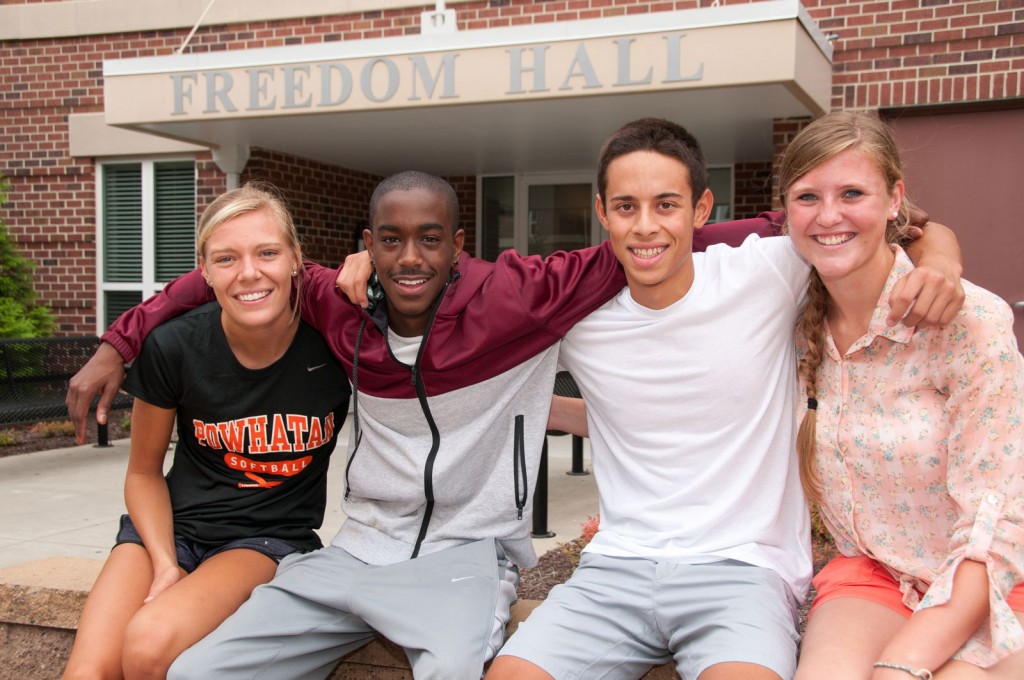 Room Options
---
Four-Bedroom Apartment
Eight Occupants (four double rooms)
Four-Bedroom Apartment
Six Occupants (two single rooms & two double rooms)

Double occupancy bedroom
Single occupancy bedroom

Four-Bedroom Apartment
Four Single Occupancies
Three-Bedroom Apartment
Three Single Occupancies
Two-Bedroom Apartment
Two Single Occupancies
One-Bedroom Apartment
Double Occupancy
Office of Residence Life
Hours of Operation:
Monday – Friday
9:00 am – 5:00 pm
Mailing Address:
Richard Bland College
Office of Residence Life
11301 Johnson Rd
South Prince George, VA 23805
Contact Information:
Phone: (804) 862-6161
Email Office of Residence Life
Ready to Create Your Journey?