The Honors Program at Richard Bland College of William & Mary supports academic excellence and a culture of service. At Richard Bland College, Honors Program students:
Participate in campus and community service
Take advantage of cultural and academic enrichment opportunities
Explore leadership opportunities
Examine global prospectives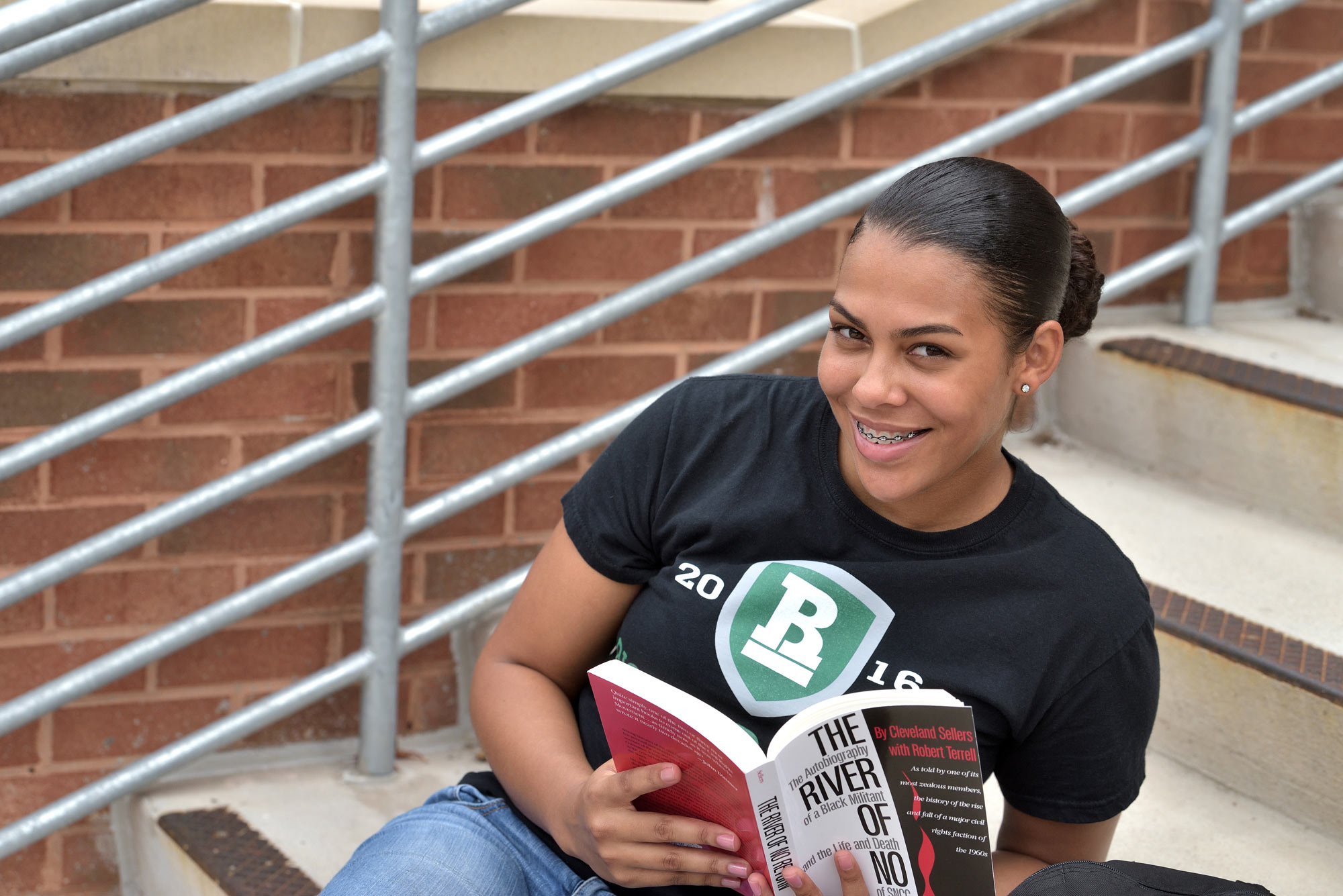 Destiny Grubbs
Richard Bland College '18,  William & Mary '20
Career Goal: Medical
"Richard Bland College taught me that hard work and dedication will lead to great success in the future."
Requirements
---
Honors Program Scholarships are awarded to a limited number of students. In order to be considered for a scholarship, students must complete an application, be selected, and fulfill requirements of the Honors Program.
Some of these requirements include, but are not limited to, the following:
Enrollment in ESE-Honors and Completion of required number of Honors courses (COLL courses for second-year Promise Scholars)
Accumulation of Engage RBC points
Completion of community service each semester
Participation in RBC Expo
Maintaining a 3.25+ cumulative GPA
Application
---
All eligible new and returning students are invited to apply to the Honors Program. Orientation activities will take place and Honors Program specifics will be shared during Welcome Week in August.
Students who fulfill the Honors Program requirements each semester during their first year will be invited to re-apply for acceptance and a Honors Program Scholarship their second year. Re-acceptance is not guaranteed.
Contact
Please contact the Honors Program Coordinator for questions about the program.
Celia Brockway, Honors Program Coordinator
(804) 862-6100 ext. 8533
Ready to Create Your Journey?
Deciding where to go to college is a big step, and we're here to help you every step of the way. Connect with us to find out more about Richard Bland College.