PROGRAM DETAILS
---
This innovative program is designed to ease transfer from Richard Bland College (RBC) to William & Mary (W&M) for high-ability, Virginia residents who are eligible for a Pell Grant. The Promise Scholars Program will provide W&M courses at RBC, scholarship funds, guaranteed housing, peer-to-peer support, and mentorship to eligible students who have committed to transferring to W&M. One W&M faculty member will travel to RBC's campus to teach one general education course each semester of the sophomore year, giving students the opportunity to experience W&M while at RBC.
Beginning each spring, RBC will recruit incoming freshmen to be provisionally accepted as Promise Scholars candidates.
A select 15 rising sophomores who have achieved academic excellence and proven their commitment to leadership and public service provisional students will become Promise Scholars.
Students will live in the ASPIRE Living & Learning Community. This community will include Honors, Promise Scholars, and international students. Academic excellence, campus connections, leadership development, and global perspectives will be the focus of this community.
---
Celia Brockway
Honors Program Coordinator
cbrockway@rbc.edu | 804-862-6100 ext. 8533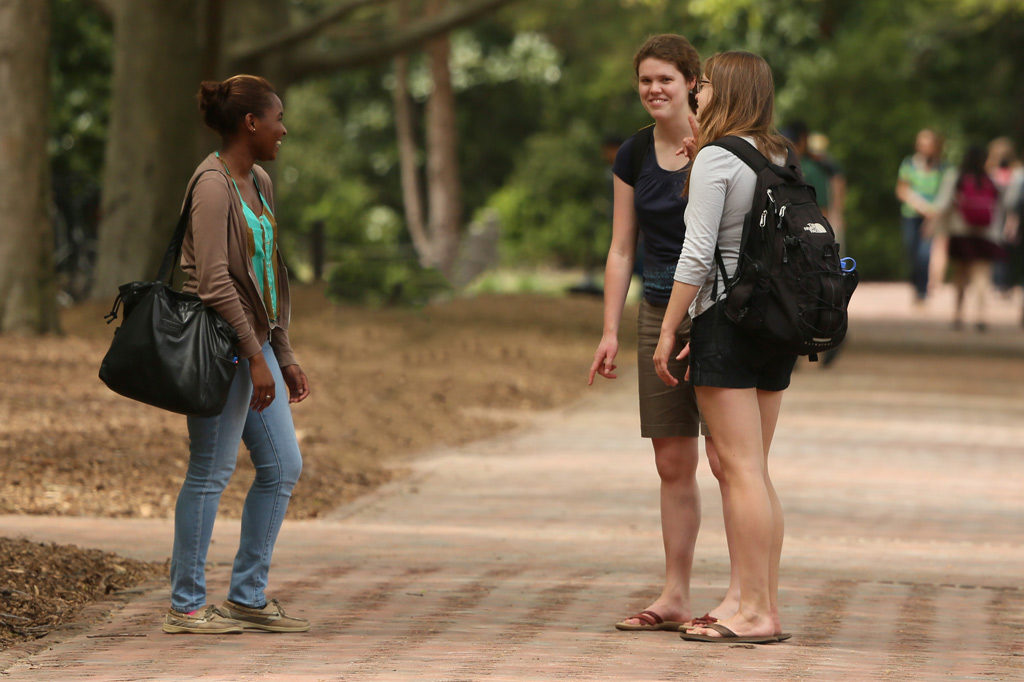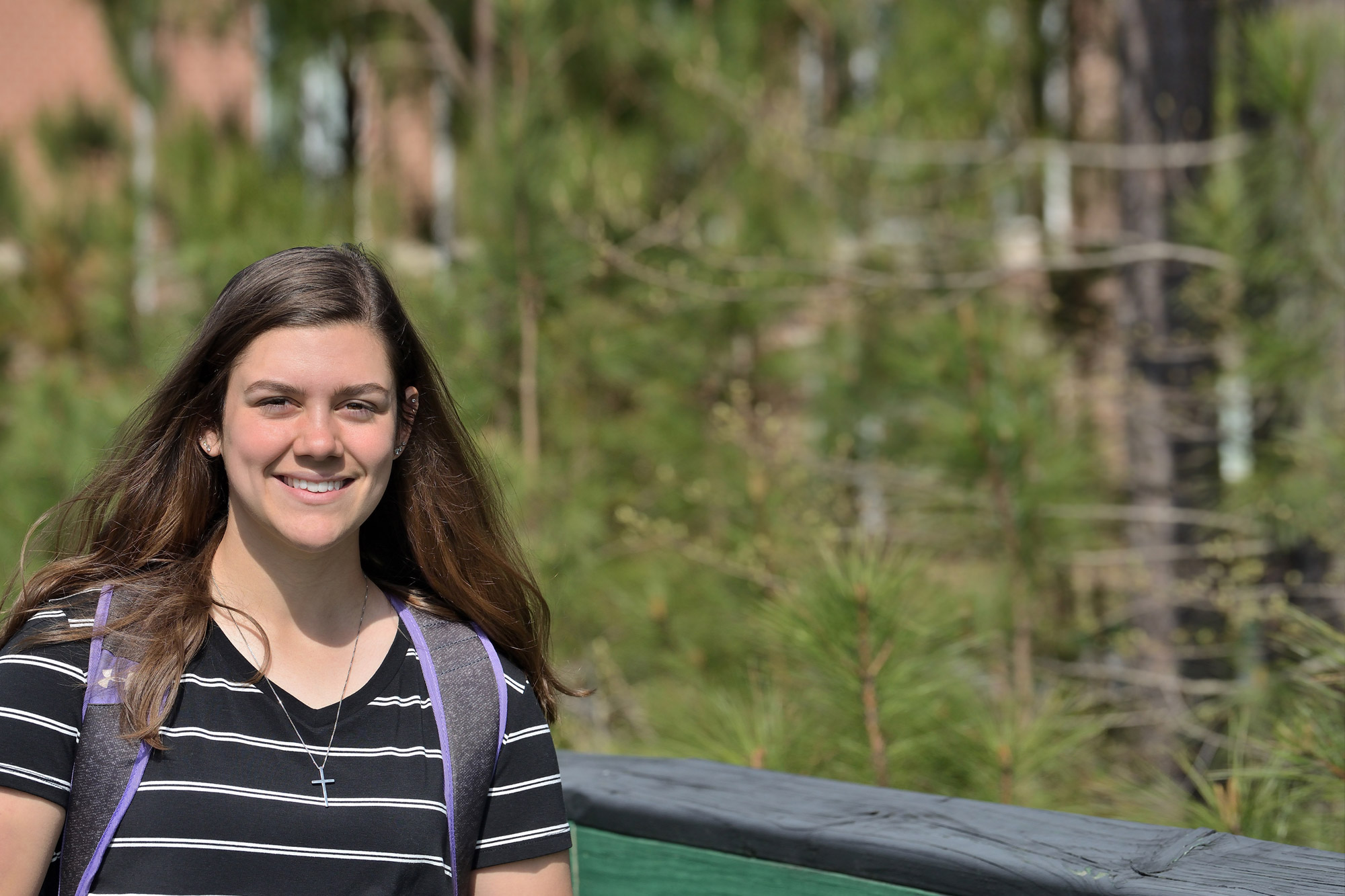 Kayla Hand
Richard Bland College '19
William & Mary '21
Career Goal: Physician Assistant
"Richard Bland is preparing me to realize my dream of attending William & Mary. Through Promise Scholars I will be able to transfer to W&M after graduating from RBC and earn an ivy-league degree with little or no debt."
Program Requirements
---
Desire to attend William & Mary
Accepted into Richard Bland College Honors Program
Advanced Studies Diploma
3.5+ High School GPA
Virginia resident
Commitment to live on campus at RBC
Application submitted by July 25
FAFSA application completed each year
Eligible for Pell Grant
Two full years of coursework completed at RBC and graduate with an Associate's Degree (regardless of the number of transfer credits brought to RBC)
Promise Scholars (provisional and accepted) must meet academic benchmarks and fulfill Honors Program requirements
Financial Information

FAFSA results in an "Estimated Family Contribution" (EFC) and must be completed each year. This is used to determine the amount of Pell funding each student can receive.

At Richard Bland College:

Direct Cost Per Year
(Tuition, Fees, Room, & Meals)
Promise Scholars are assured to receive 80% of direct cost
Financial Aid Award Example


(Based on $1,000 Estimated Family Contribution from FAFSA)

$18,139
$2,000 Promise Scholarship
$16,139
$1,000 Honors Scholarship
$15,139
$4,970 Federal Pell Grant
$10,169
$6,541 Grants & RBC Scholarships
$3,628 (20% of direct cost remaining)
$14,511 Total Awarded in Grants/Scholarships (80% of direct cost)
Note: RBC will also award $5,500 in loans for freshman students to assist with the additional 20% of direct cost.

At William & Mary:

As part of the transfer process to W&M, Promise Scholars must complete the FASFA and CSS PROFILE. For more information about financial support, please visit the site.

| | |
| --- | --- |
| Cost of Attendance | Aid Package Example |
| $39,555 | $1,000 Estimated Family Contribution (EFC) |
| $38,555 | $3,000 Promise Scholars Award |
| $35,555 | $4,970 Federal Pell Grant |
| $30,585 | $30,585 W&M Need Grant |
| $0 | $1,000 Federal Student Loan |
| | $39,555 in Total Aid |

Application Process

Students must submit an online application by July 25.

The results of the application process will be reviewed and ranked.

Select applicants will be contacted for interviews.
15-minute individual interviews will take place between July 30 – August 1.

If selected, it is your responsibility to set up an interview, check your email frequently.

Following the interview, select candidates will be accepted and notified of the results by August 2.
Students must commit to the Promise Scholars Program no later than August 7.

Coursework @RBC

All Promise Scholars are Honors students and are required to complete Honors coursework during their time at RBC. Information about the Honors Program can be found here.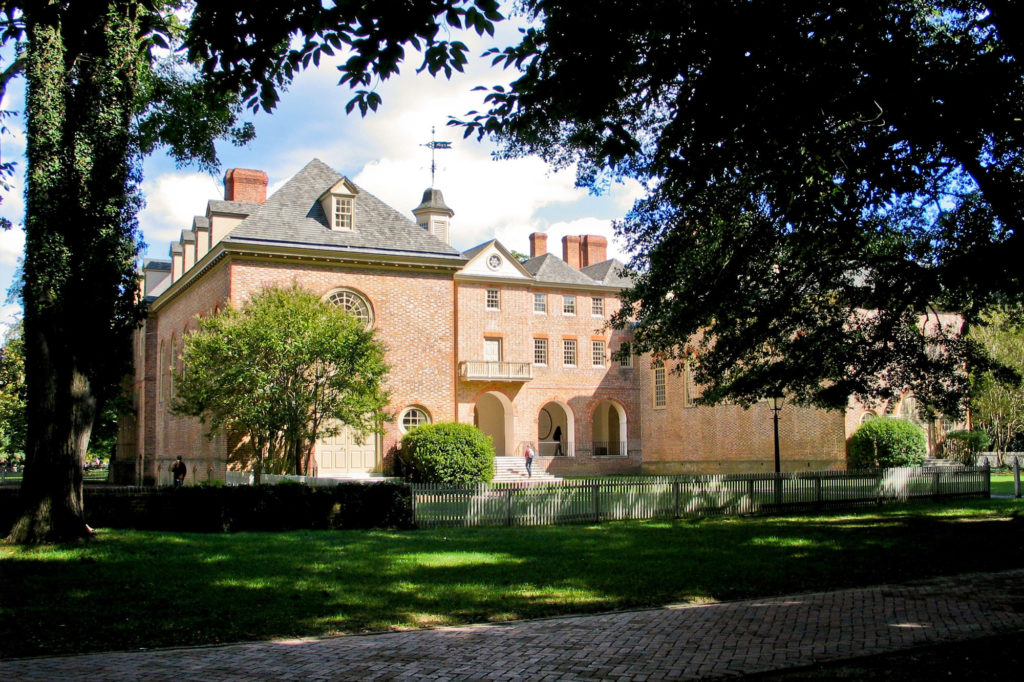 TRANSFER TO WILLIAM & MARY
---
Promise Scholars will be guaranteed housing their first year at W&M. Focused attention will be provided to assist their academic and social success on campus via faculty advisors, a career center, and residential counselors. Financial support and college work-study will alleviate the stress associated with cost.
William & Mary has an excellent track record of academic rigor, strong alumni relations, and career preparation. Students attending W&M are focused on scholarship and professional success. If this describes young people you know, please refer them to Richard Bland College of William & Mary.
The Promise Scholars Program is one of three opportunities to experience W&M at RBC. Other options include:
Ready to Create Your Journey?
Deciding where to go to college is a big step, and we're here to help you every step of the way. Connect with us to find out more about Richard Bland College.