Leadership & Governance
President's Welcome
Welcome to Richard Bland College of William & Mary!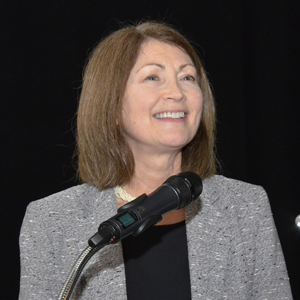 We're a selective, residential, two-year college with a singular focus. We prepare students for transfer to highly ranked universities in Virginia and throughout the nation, and not surprisingly, students rate Richard Bland College professors among the best in the region.
Richard Bland's academically rigorous programs are grounded in the liberal arts tradition of one of America's oldest and most prestigious public universities, The College of William & Mary. Strong partnerships with William & Mary and other selective public and private colleges and universities seamlessly connect students to baccalaureate programs and degrees that may have been out of reach prior to completing the first two years of college at Richard Bland.
From our residential Student Village and adjacent athletic complex, to the award-winning new science facility, you'll know that we're serious about providing you with the whole college experience. Just a short drive from Williamsburg, Virginia Beach and Washington, DC, Richard Bland's expansive and picturesque campus, located just south of Richmond, Virginia, is the perfect setting for our small, diverse and vibrant learning community.
At Richard Bland College, we work hard to ensure that when you transfer to William & Mary or one of our other university partners, you won't carry big college debt that will hinder your future. In fact, tuition and fees at Richard Bland College are among the lowest to be found anywhere, making the return on investment remarkably high. When you graduate, you'll have a first-rate education, lifelong memories and a reputable degree that you'll be proud to list on your résumé.
Begin at Richard Bland College of William & Mary where you will find everything you need to create your unique educational journey.
Sincerely,

Debbie L. Sydow, Ph.D., President
Richard Bland College of William & Mary
Ready to Create Your Journey?