College Catalog 2018 – 2019
Letter from President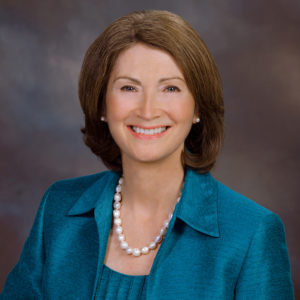 Dear Students:
Welcome to Richard Bland College of William & Mary (RBC) and the 2018-2019 academic year. Yours is a dynamic campus powered by a richly diverse community of learners and buttressed by faculty and staff who will inspire you to excel as you Create Your Journey.
Whatever your personal interests and goals—transferring to William & Mary (W&M) or any of RBC's 45 university partners—your success is the College's first priority. The Exceptional Student Experience (ESE@RBC) program provides you with a Learner Mentor to be an advisor, an advocate, a sounding board, and a guide to help you along your pathway to the baccalaureate degree. This personalized, "one size fits one" approach will customize and enhance your educational experience.
You'll live and study on a beautiful campus featuring a spectacular Asian water garden and Virginia's oldest and largest pecan grove, a campus steeped in the rich history of W&M and the Richmond/Petersburg region. RBC offers connections to a vibrant local arts and cultural scene.
The exceptional RBC faculty genuinely care about you and your success. Instruction is enhanced by an intimate classroom setting and technology. The RBC experience is custom designed to keep you engaged and on track to your degree.
Distinctive programs include an acclaimed academic Honors Program (with full tuition scholarships for highly qualified students), Statesman Athletics, Global Student Success services, and the new Promise Scholars partnership with W&M. Some degrees are offered entirely online or in a hybrid format to give you maximum flexibility to complete your degree in whatever way best suits your interests and needs.
The next years of your life will be exciting, rewarding, and transformative. On behalf of the William and Mary Board of Visitors and RBC faculty and staff, I welcome you to Richard Bland College, and I look forward to seeing you on campus.


Dr. Debbie Sydow, President
Richard Bland College of William & Mary
As an extension of William & Mary, Richard Bland College is in the vanguard of learning-outcomes based liberal arts education for university transfer and a model for testing and applying outcomes-driven solutions in higher education.
General Contacts
| | |
| --- | --- |
| OFFICE | PHONE |
| General Information | (804) 862-6100 |
| Office of the President | (804) 862-6221 |
| Office of the Provost, Academic & Student Development | (804) 862-6210 |
| Office of Operations and Development | (804) 862-6213 |
| Cashier's Office | (804) 862-6213 |
| Human Resources | (804) 862-6215 |
| Office of Information Strategy | (804) 862-6230 |
| Library | (804) 862-6226 |
| Office of Financial Aid | (804) 862-6260 |
| Office of Records & Registration | (804) 862-6238 |
| Learner Mentors | (804) 862-6100 x8563 |
| Office of Residence Life | (804) 862-6161 |
| Counseling and Support Services | (804) 862-6263 |
| Athletics | (804) 863-1644 |
| Office of Enrollment | (804) 862-6249 |
| Office of Communications | (804) 862-6214 |
Accreditation
Richard Bland College of William & Mary is accredited by the Commission on Colleges of the Southern Association of Colleges and Schools (SACSCOC) to award the Associate in Arts and Associate in Science degrees. Contact the Commission on Colleges at 1866 Southern Lane, Decatur, Georgia 30033-4097 or call 404-679-4500 for questions about the accreditation of Richard Bland College of William & Mary.
Ready to Create Your Journey?
Deciding where to go to college is a big step, and we're here to help you every step of the way. Connect with us to find out more about Richard Bland College.