Statesman Scholar Jamie McAvoy
Throughout high school, I didn't receive the best grades, and I struggled with motivation to continue my education. Then I was given the opportunity to come to America from my home in Scotland to attend college and play intercollegiate soccer.
It took a lot for me to leave my home in Ayr, Scotland, and come to America, and during the process, there was a lot of doubt. My family and friends encouraged me to take this big step, telling me the experience would make me a better person.
Prior to Richard Bland College, I spent my freshman year at Newberry College in South Carolina, a small, private four-year school. The soccer program at Newberry did not work for me, so I decided to look for another school that could re-spark my love for the game and help me earn a college degree.
When I arrived at Richard Bland last fall, one of the first things I noticed was the close-knit family environment where everyone, including peers and faculty/staff, had the main goal to help me transfer to a four-year institution after completing my degree at RBC.
During my first semester, I excelled in the classroom, earning a 4.0 GPA. The soccer team had a memorable season, being ranked as high as 14th nationally in JUCO Division I. The team finished the season with a school-record of 17-3 and won the Region 10 regular season championship. Individually, I earned Honorable Mention All-Region 10 honors.
As a student-athlete, it can be tough to find the right balance for success in the classroom and on the field. Richard Bland has all the resources to make this happen.
I will graduate from RBC in May and transfer to a 4-year college this fall where I plan to earn a Bachelor's degree in Psychology.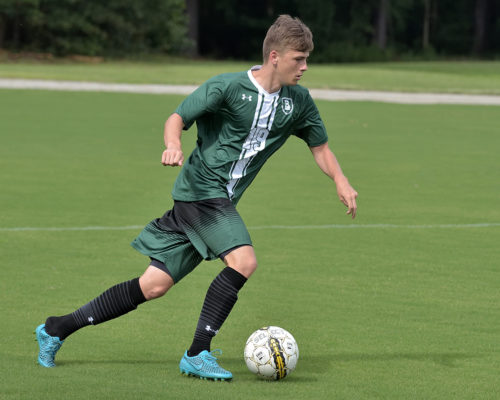 Ready to Create Your Journey?