Statesman Scholar Noah Muskett
Why did you choose RBC?
In high school, I was on the fence about where I wanted to earn my degree, then I heard through the grapevine that RBC offered the Promise Scholars program. I did my research and decided that it was an excellent opportunity. Now that I am in my sophomore year, I am grateful that I chose RBC to get my feet wet about college life.
What is your advice to a student considering RBC?
Like myself, there are many students who are first-generation, who may have reservations about going into higher education without prior knowledge. I sincerely believe that RBC provides the chance for new students to have engaging classes and professors that will  give them the time of the day thanks to smaller and more intimate class sizes compared to larger universities. RBC enables students to earn their associate degree with the intent to transfer. This is makes attending RBC an insightful and cost effective decision.
What is your fondest memory at RBC?
It would be learning to engage and interact with people from all walks of life. Honestly, I wasn't one to get out much when I was younger, but at RBC I have met students who were willing to share their experiences with me in the hopes that I would learn more about myself. I am immensely grateful for this experience.
What is your favorite place on campus?
I love the library, mostly because it is a wonderful place to study, but I also realized that there was an irony to it. Most media depicts libraries as being ghost towns with only a few patrons at a time, but I can confidently say that the library is the busiest place on campus, and that fascinates me.
What are some of your hobbies?
I enjoy singing, dancing, and having philosophical discussions.
What are your career goals after RBC?
After I earn my Associate in Science, I plan to transfer to William & Mary to pursue a degree in Clinical Psychology, so I may one day fulfill my dream of becoming a licensed therapist.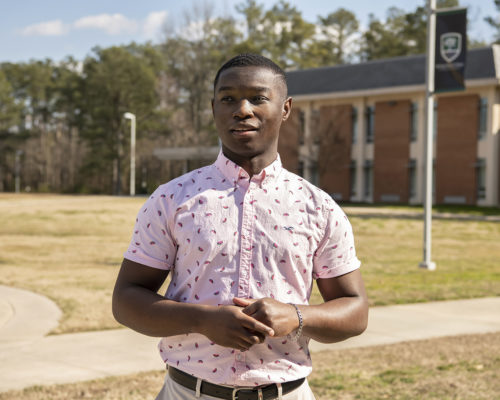 Ready to Create Your Journey?