Dr. Timothy Rohrbach
Assistant Professor of Biology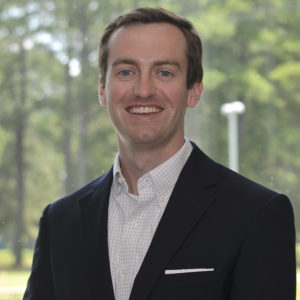 Contact Information:
McNeer 133
804-862-6100, ext. 6202
trohrbach@rbc.edu
Education & Publications:
Undergraduate:
Pennsylvania State University, Biochemistry & Molecular Biology (minor in Microbiology), 2010
Doctorate:
University of Alabama at Birmingham, Microbiology, 2015
Publications:
Duke University Continuing Studies - Certificate in Online Learning National Institute on Scientific Teaching

American Society for Microbiology (ASM) Science Teaching Fellows Program Center for the Integration of Research, Teaching, and Learning (CIRTL)

Associate Diversity, Equity and Inclusion in the Workplace Certificate - Univ. of South Florida

Navitas "Internationalize your Teaching" - Workshop

Building Inclusive Communities - Workshop

2020 Recipient of Richard Bland College's Faculty Excellence Award

List of Peer Reviewed Publications: https://pubmed.ncbi.nlm.nih.gov/?term=timothy+rohrbach
Bio:
Dr. Timothy Rohrbach graduated from Penn State University with a degree in Biochemistry & Molecular Biology along with a minor in Microbiology. While an undergraduate, he participated in biomedical research that investigated the ability of the trans-translational pathway to be a target of therapeutic intervention in bacteria. In graduate school at the University of Alabama at Birmingham, I investigated the role the MARCKS protein plays in radiation sensitivity for lung and brain cancer. He earned my PhD in Microbiology (Immunology Theme) in 2015. Afterwards, he completed a post-doctoral fellowship at Virginia Commonwealth University, where I investigated the role sphingolipids play in Non-Alcoholic Fatty Liver Disease (NAFLD).
Over the last decade, Dr. Rohrbach has  had the opportunity to teach first-year to advanced level undergraduate biology courses at multiple institutions. At Richard Bland College, he has taught General Biology, Microbiology, and Cell Biology. His teaching goals are to  implement evidence-based teaching practices and provide students with student-centered learning experience.
Ready to Create Your Journey?