Dr. Debbie L. Sydow
President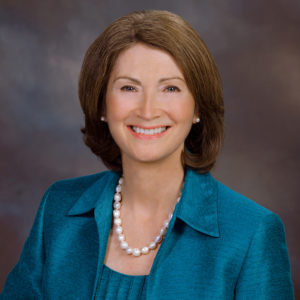 Contact Information:
Maze Hall - President's Suite
804-862-6221
president@rbc.edu
Education:
Bio:
Dr. Sydow is the fourth President of Richard Bland College of William & Mary. Dr. Sydow began her career as an English professor in the Virginia Community College System (VCCS) where she taught composition and literature. During her thirteen years in the VCCS, Dr. Sydow advanced the two-year college mission as a dean, vice president and, eventually, as Acting President of Mountain Empire Community College. Prior to joining Richard Bland College she was President of Onondaga Community College in Syracuse, NY which with nearly 13,000 students is one of the largest community colleges in the State University of New York System. Dr. Sydow graduated from the University of Virginia College at Wise with a B.A., from Marquette University with an M.A., and from Indiana University of Pennsylvania with a Ph.D. She is actively engaged in a number of civic and professional organizations nationally, locally serving on Richmond's M&T Bank Board and previously serving on the boards for the Petersburg Chamber of Commerce and Lewis Ginter Botanical Gardens.
Ready to Create Your Journey?