Dr. Tiffany Birdsong
Chief Academic Officer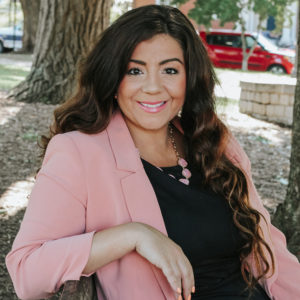 Contact Information:
Ernst Hall 126
(804) 862-6100 ext. 6267
tbirdsong@rbc.edu
Education:
Undergraduate:
Manhattan College, Bachelor's of Science in Psychology, 2006
Graduate:
LaSalle University, Master's of Arts in Clinical Psychology, 2008
Doctorate:
LaSalle University, Doctorate in Clinical Psychology, 2011
Bio:
Dr. Tiffany R. F. Birdsong has been at Richard Bland College (RBC) since 2015. In 2020 Dr. Birdsong became the Director of Academics after serving as Chair of the Social and Behavioral Sciences Department. Dr. Birdsong is also an Associate Professor of Psychology specializing in teaching Abnormal Psychology. Dr. Birdsong was the recipient of the Dean's Award for Faculty Excellence in 2017 and served as the 2019-2021 Richard Bland College Faculty Representative to the William & Mary Board of Visitors.
Ready to Create Your Journey?