Student Handbook
Welcome to Richard Bland College of William & Mary!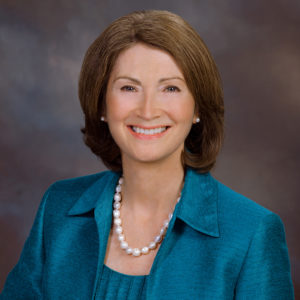 Welcome to Richard Bland College of William & Mary. You have joined a community of learners who seek an exceptional educational experience with the ultimate goal of transferring to William & Mary or another highly ranked university in the Commonwealth or around the world. As a student, you will be supported by a dedicated team of professors and staff who are committed to your success.
The award-winning Exceptional Student Experience (ESE@RBC) program connects you to a Learner Mentor who acts as your guide, coach, and advisor, ensuring that every step of your educational journey leads directly to graduation and successful transfer.
Professors and staff work as a team, providing you just-in-time support and a highly personalized learning experience. To get the best results, remain in constant contact with your professors and Learner Mentor, and utilize the many resources available to you in the Student Success Center.
The College's academically rigorous programs are grounded in the liberal arts tradition of William & Mary, one of America's oldest and most prestigious public universities. Strong partnerships with 50 selective colleges and universities—both public and private—seamlessly connect you to high value baccalaureate programs and degrees, resulting in a solid academic foundation. Plot your pathway to the baccalaureate degree of your choice early, and be sure that every class you take gets you one step closer to your goal.
The expansive and picturesque Richard Bland campus is a perfect setting for the small, diverse, and vibrant learning community that you have now joined. From the Residential Student Village and adjacent athletic complex to exceptional academic facilities, you know that we're serious about providing you everything you need to CREATE YOUR JOURNEY and succeed. Speaking of journey, the pecan grove, nature trail, and water garden are here for your enjoyment, so get outside and enjoy the abundant natural beauty all around you.
Finally, take the opportunity to learn and grow outside the classroom. As a member of Student Assembly, an athlete, an Honor student, or a Statesman club member, there will be ample opportunity for you to meet fascinating people, become an effective teammate, and build leadership skills. It's all part of the educational experience that is here for you at Richard Bland College.
Sincerely,
Debbie L. Sydow, Ph.D., President
Richard Bland College of William & Mary
---
Numbers To Know
Mission, Vision, and History
Accreditation
The Campus
I. Statement of Civility & Positive Campus Citizenship
III. Student Complaint Process
Responsible for Maintenance: Director of Human Resources
Richard Bland College is committed to respecting all members of the campus community. Students represent a vital component of our community. The purpose of the complaint process is to ensure all written student complaints are addressed fairly and resolved promptly.
Internal Complaint Procedure
When possible, students are encouraged to seek an informal resolution of the matter directly with the faculty or staff involved. However, if an informal approach is neither successful nor advisable, the student should use the online complaint form. The written student complaint process can take up to fifteen (15) business days for resolution from the date the written complaint was submitted.
The complaint must be submitted within ten (10) business days of the alleged conflict or action. Any student filing a complaint shall have at every level the right to be represented by legal counsel and to present witnesses and evidence to support the grievance without fear of reprisal. This procedure does not confer the right upon anyone to make slanderous or libelous statements (i.e., false statements).
Written student complaints concerning students will be addressed by the Department of Student Success. Written student complaints concerning professional staff to include faculty will be addressed by the Office of Human Resources.
Upon receipt of the written student complaint a conference will take place with the student and the appropriate office handling the report. The staff member will notify appropriate persons and request any information or documentation needed to resolve the complaint. The staff member may attempt to resolve the complaint by encouraging discussion between the student(s) and the faculty member/administrator or by taking the appropriate action to resolve the complaint.
A review of the complaint with the supervisor(s) or others in the line of supervision may be used when deemed appropriate and beneficial to the process. All relevant documentation and possible outcomes must be submitted by the student or other appropriate persons to the applicable supervisor(s) within ten (10) business days of the date the complaint is filed.
When possible, the final resolution (or a finding of "unresolved") will be filed with the appropriate office within fifteen (15) business days of the date the complaint is filed. If there are circumstances requiring an extension of this deadline, the staff member assigned to the complaint will notify the parties involved.
If the student is not satisfied with the outcome of the complaint, a Written Student Complaint Committee ("Committee") will be appointed to review the information and render a final decision. The Committee will consist of three faculty and staff representatives appointed by the Provost with the consent of the RBC President and two student members appointed by the Student Assembly President. The Committee's decision will be final.
Note: Nothing in this procedure or in this Student Handbook is intended to circumscribe or modify the existing right of any department to do the following, provided, however, that none of these rights may be exercised in an arbitrary or capricious manner:
Supervise the education of students or the work of employees;
Maintain the efficiency of departmental operations;
Remove students from educational programs or employees from duties for legitimate reasons;
Take actions as necessary to carry out the duties of the department; and/or
Determine the methods, means, and personnel by which departmental operations are to be conducted.
This process can be used to report incidents of discrimination, bias, non-Title IX sexual harassment, and non-Title IX sexual misconduct. This process is a separate and distinct process from the College's Title IX related sexual and gender-based harassment and interpersonal violence grievance process. For Title IX specific complaints involving student or employee discrimination, harassment, sexual misconduct, or retaliation pursuant to Title IX, please refer to the RBC website at https://www.rbc.edu/my-rbc/title-ix/ for applicable policies and procedures.
RICHARD BLAND COLLEGE STUDENT COMPLAINT FORM
SARA State Complaint Process
If an issue cannot be resolved by the College's internal process, a complaint involving allegations of dishonest or fraudulent activity, including the provision of false or misleading information, may be brought to the State Council of Higher Education for Virginia (SCHEV). Alternatively, students may submit a complaint about a SACSCOC-accredited institution using the SACSCOC complaint process.
Richard Bland College works with the State Council of Higher Education for Virginia (SCHEV) to resolve complaints that fall under the National Council for State Authorization Reciprocity Agreements (NC-SARA). The agreement provides enhanced quality assurance and consumer protection to students taking distance-learning programs from other member state institutions.
Examples of types of student complaints that may be brought to a SARA portal entity include, but are not limited to, complaints regarding accuracy of job placement data, tuition or fee information, accreditation, whether a program meets professional licensing requirements, or course transfer information. Grade appeals and student conduct appeals are not allowed under SARA.
Non-SARA State Complaints
Students participating in a course that takes place in a non-SARA state may file a complaint in the state where the student is located.
California Department of Consumer Affairs
Consumer Information Center
1625 North Market Blvd., Suite N-112
Sacramento, California 95834
Telephone: (833) 942-1120
II. Discrimination, Harassment, and Retaliation Policy
IV. FERPA: The Family Educational Rights and Privacy Act
V. Student Financial Services
VI. Campus Engagement
VII. Honor Code
Each Richard Bland College student is honor bound to refrain from stealing, lying, and cheating. Richard Bland College students commit themselves to producing academic work of integrity that adheres to accurate attribution of sources, appropriate use of data, and acknowledgment of the contributions of others. Cheating on exams, tests, or quizzes; plagiarizing the ideas or language of others; and any other form of dishonesty (including, but not limited to, lying, falsifying documents, or failing to disclose knowledge of an Honor Code violation) constitute violations of the Honor Code.
VIII. Academic Support and Learning Resources
IX. Library
X. Residential Living
Responsible for Maintenance: Business Manager
XI. Solicitation
Responsible for Maintenance: Associate Director of Communications
XII. Compliance
Responsible for Maintenance: Disability Services Coordinator and Business Manager
XIII. Student Code of Conduct
Responsible for Maintenance: Student Conduct Coordinator
XIV. Disciplinary Standards and Procedures
Responsible for Maintenance: Student Conduct Coordinator
XV. Student Code of Conduct Violations
Responsible for Maintenance: Student Conduct Coordinator
XVI. College Department Of Campus Safety And Police
Responsible for Maintenance: Chief of Police
XVII. Sanctions
Responsible for Maintenance: Student Conduct Coordinator
XVIII. Conduct Hearings
Responsible for Maintenance: Student Conduct Coordinator
Appendix I: Drug and Alcohol Policy
Appendix II: Charges
Appendix III: Definitions
Appendix IV: Student Complaint Form
Appendix V: Student Immunizations
Appendix VI: Acceptable Use Policy
Responsible for Maintenance: Information Security Officer
Appendix VII: Housing Terms & Condition
Responsible for Maintenance: Business Manager
Appendix VIII: Medical Guide
Responsible for Maintenance: Director of Campus Safety