Dual Enrollment Consortium
Ambitious students are increasingly taking college-level courses while still in high school.
Get A Jumpstart On College
Ambitious students are increasingly taking college-level courses while still in high school.
The Dual Enrollment Consortium (DEC) provides accredited U.S. university courses to academically prepared students in Asian high schools. It was established by a group of university presidents who have long maintained substantive academic relationships with universities, professors, students, and families in Asia. The presidents share a "best practice" philosophy of teaching and learning for beginning second language students that values both course content knowledge and academic English.   The important dual objective of DEC courses is knowing the material fully and being able to express that knowledge in English, but that does not mean that first languages cannot be helpful in the process. Actually, the DEC recognizes that there are students for whom the opposite is true.
The Consortium's institutional presidents also share a commitment to honoring the financial investment many families in Asia make so that their children can pursue a U.S. university degree. Students who begin with DEC courses while in high school can continue at Consortium universities with the assurance that they will not have to navigate the challenges of college study and life alone. Nor will their studies need to stop, even if they leave the U.S. and return to Asia before graduation. The return on the family's investment is more likely than it is on a less structured path.
Richard Bland College of William and Mary, Lakeland University, and Virginia Wesleyan University are the founding members of the DEC and provide the university coursework and credits to students in participating high schools in Asia. The Consortium is headquartered on the campus of Virginia Wesleyan University in Virginia Beach, Virginia, USA.
Strengthen Academic Profile & Save Money
---
Completing college-level coursework in high school strengthens a student's academic profile when searching for a college and saves families money that can later be used for graduate studies or starting careers.
Dual Enrollment courses combine the learning objectives of upper-level high school courses with first-year university courses, giving students the opportunity to complete courses with college content while they're still in high school. Courses are team-taught by university faculty and high school faculty with graduate degrees.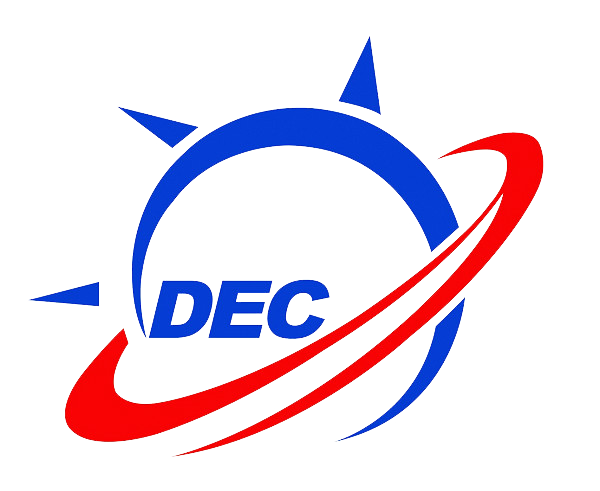 The Dual Enrollment Consortium Advantage
There are several advantages for students to take dual enrollment courses through the Consortium:
Students who successfully complete DEC courses can earn a valuable U.S. bachelor's degree within three years of graduation, which saves students and their families money and time.
Students can complete their U.S. bachelor's degree even if unplanned disruptions like a global pandemic or changing family circumstances require them to return home before completing their coursework in the U.S. Two DEC member universities use up-to-date virtual technology for students who might need to complete some or all of their last two years of coursework at home rather than on campus.
Faculty of DEC-member institutions are committed to ensuring that students learn their coursework even while their English skills are developing. All courses are all taught in English and with English texts, but tutorials using a student's first language are readily available.

Even though the need for tutoring diminishes with time, some dual enrollment students take their second year of university coursework (first year after dual enrollment high school graduation) at DEC member Lakeland University's campus in Tokyo (LUJ), operated in partnership with VWU Global (Japan). LUJ's courses and campus life are all in English, but the support for increasing academic English language skills is stronger than at most campuses in the U.S. Students from more than 30 countries have completed their second year at LUJ and then transferred to one of more than 100 different U.S. universities.

Completion of an associate degree through a DEC-member institution opens the door to transfer of credits to numerous highly ranked universities across the U.S.

Richard Bland College of William and Mary is a residential two-year college.  The College of William and Mary is ranked by U.S. News Best Colleges as one of the ten best public universities in the United States. Students completing their associate degree at Richard Bland College can continue bachelor's degree studies at William and Mary when academic and English skills meet the William and Mary standards. Richard Bland College also maintains formal transfer agreements with 44 other highly respected U.S. universities.
The Dual Enrollment Consortium's host institution is Virginia Wesleyan University (VWU). VWU is home to the prestigious Batten Honors College and maintains special admissions agreements with graduate schools at Duke University, the University of Virginia and several medical schools.
Lakeland University Japan, the Consortium member campus in Tokyo, offers a bachelor's (4-year) and associate (2-year) degree. An increasing number of students are now completing all four years of baccalaureate study there, usually including a study abroad experience at either Lakeland University or Virginia Wesleyan University in the United States.
Inquiries into Dual Enrollment Consortium
---
Professor David Black, Ph.D.
Dual Enrollment Consortium
Virginia Wesleyan University
5817 Wesleyan Drive
Virginia Beach, VA 23455
Phone: 757.524.5571
Email: dblack@vwu.edu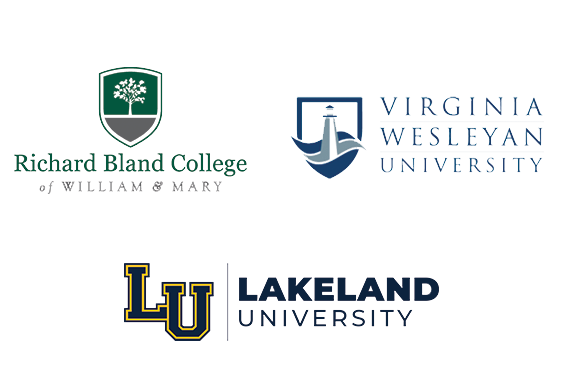 Ready to Create Your Journey?