"The professors are fantastic. They really do care about their students and make them feel like individuals instead of numbers and care if they succeed. RBC also paves a pathway to William & Mary, which helps a lot of students like me."
- David Snyder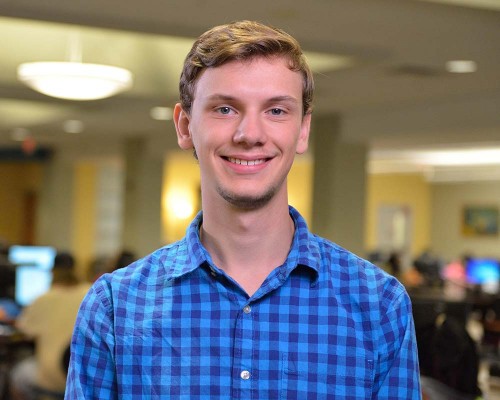 After graduating high school in Fredericksburg, David Snyder wanted to pursue his education while keeping his debt down. "No other college in Virginia can offer the same quality that they do here at RBC," David says of RBC's small class sizes and residence halls.
David would like to major in business at William & Mary and pursue a career in military logistics before becoming an FBI agent.
Ready to Create Your Journey?
Deciding where to go to college is a big step, and we're here to help you every step of the way. Connect with us to find out more about Richard Bland College.