"I couldn't imagine going anywhere else…I would recommend it to anybody."
- Aaron Bousquet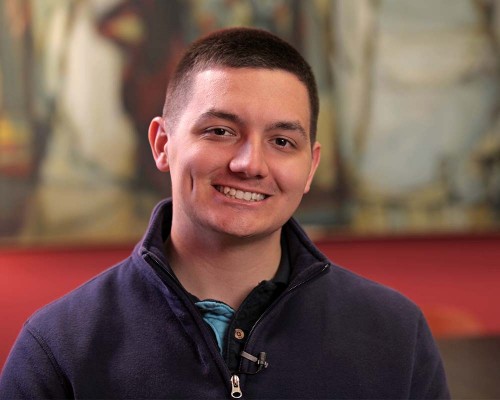 Aaron's Journey
Associate of Science, Richard Bland College of William & Mary, 2015
BS in Nursing, Virginia Commonwealth University, 2017
Masters, Nurse Practitioner, Virginia Commonwealth University
---
Aaron Bousquet, a Colonial Heights native, wasn't sure what he career path he wanted to pursue after high school. After spending two years at Richard Bland College, he now credits the courses and professors with shaping his future.
Aaron says his science professors helped him look into possible careers and he's decided to be a nurse practitioner or physician's assistant. Aaron's RBC journey left him impressed with the school's academics and professors. "I couldn't imagine going anywhere else…I would recommend it to anybody."
Ready to Create Your Journey?
Deciding where to go to college is a big step, and we're here to help you every step of the way. Connect with us to find out more about Richard Bland College.